New edition of NALAS Newsletter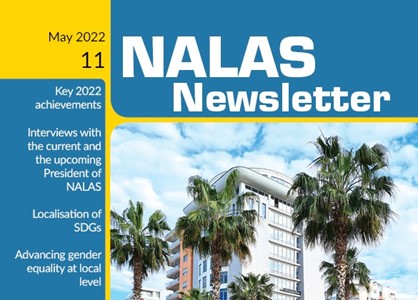 10/05/2022
In light of the upcoming, 17th NALAS General Assembly, to be held on 12 and 13 May 2022 in Belgrade, Serbia, we have the pleasure to present to you the new edition of NALAS Newsletter.
In this newsletter you will get to know some of NALAS' results and achievements in the past year. Also, you will be reading about the important topics our Network is tackling – from provision of high-quality local services, social inclusion, gender equality, to capacity development, advocating for the role of local governments, and much more.
You will also read some good practices from NALAS' members that might be replicated throughout the region. If any of these inspire you and make you want to know more, feel free to contact us and we will be happy to follow-up.
Enjoy reading!
NALAS Newsletter May 2022