Call for consultancy services related to Training on SWIS and CFM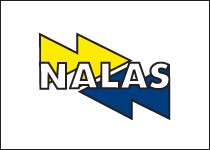 10/02/2016
In the frame of the project "Solid Waste Data Collection in SEE", an interactive and practical Training of Trainers (ToT) on SWIS and CFM is anticipated for the representatives of the pilot municipalities and their public utilities in Macedonia and Serbia.
In addition, in order to provide better promotion of the models, the NALAS Knowledge Management Assistants located within each of the NALAS members in the SEE shall be provided with basic knowledge for the need and benefits of using the solid waste management models.
Therefore, NALAS Secretariat is seeking for two consultants on SWIS and CFM:
Senior Trainer on SWIS and CFM
Trainer on SWIS and CFM
Duration of engagement: 10,5 working day per Senior Trainer and 6 working days per Trainer on SWIS and CFM will be implemented in the duration of 22 February till 22 April 2016, in accordance to the schedule of activities and deadlines given within the Chapter VII of the ToR.
The interested candidates for each of the positions are required to send the following documents in English:
Cover letter that clearly states motivation and qualification for each of the the position's requirements listed from point 1 to 8 within the chapter VI of this ToR;
Personal CV including past experience in similar projects, and
Financial offer shall specify gross amount per expert-day and total amount in EUR
Application will be accepted by e-mail at: ivanoski@nalas.eu. The deadline for submission of applications is 15.02.2016, 16:00.
For all the details, please refer to the Terms of Reference:
ToR_ToT_SWIS_CFM