Urgent: Appeal to support municipalities in Serbia and Bosnia and Herzegovina hit by the worst floods ever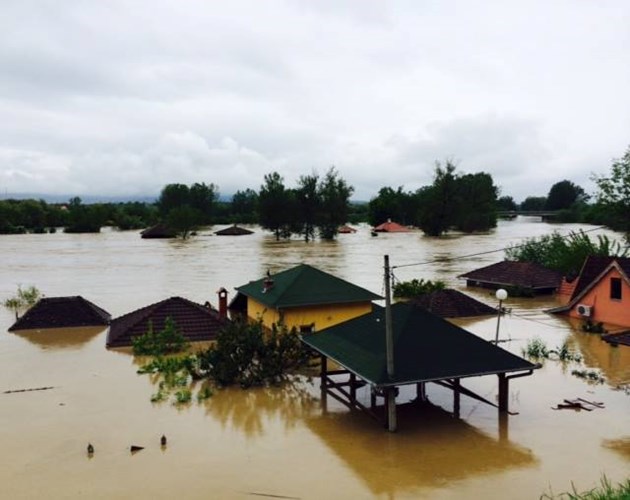 01/12/2014
Dear colleagues and friends,
This is an appeal for solidarity support within NALAS Network.
Serbia and Bosnia and Herzegovina are facing the worst ever floods that already took victims. The situation in many municipalities is dramatic (some of which Serbia: Obrenovac, Svilajnac, Shabac, Sremska Mitrovica, Valjevo, Smederevska Palanka, Loznica, Lazarevac; BH: Zenica, Bijelina, Doboj, Maglaj), villages are cut-off, roads and houses are being destroyed, while citizens are facing lack of food, water, blankets.
We can use the strength of our Network to mobilize an urgent support for the municipalities hit by this disaster and their citizens, by their fellow municipalities throughout South-East Europe. The immediate needs are: food, water, clothes, blankets, hygiene supplies, etc. 
Financial support is also very important, to deal with the floods, but also for the recovery. Our member LGAs in Serbia and Bosnia and Herzegovina are opening special bank accounts for this purpose, and we will soon inform about the details.
Please contact our member Associations in Serbia and Bosnia and Herzegovina: Standing Conference of Towns and Municipalities in the Republic of Serbia, Association of Municipalities and Cities of the Federation of Bosnia and Herzegovina and Association of Towns and Municipalities of Republic of Srpska, who will help you get in touch directly with municipalities in Serbia and Bosnia and Herzegovina that you wish to support.  
NALAS Secretariat is also available for any support needed. We will follow the situation and express a special gratitude to all SEE municipalities that help.
Let's show our solidarity and help our fellow municipalities and their citizens in need. As it is said "Yours is only what you give".