The new Fiscal Decentralisation Report for South East Europe is here!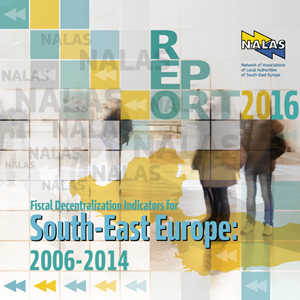 26/04/2016
This is the fifth edition of the report prepared by the NALAS Fiscal Decentralization Task Force, as an ongoing effort to provide policy-makers and analysts with reliable comparative data on municipal finances and intergovernmental fiscal relations in South-East Europe.
This edition covers the period 2006-2014. As before, the report tries to both capture regional trends, and major developments in particular countries/entities. This year, the report also includes short descriptions of property tax systems in the region, partly based on the findings of the NALAS Second Summer School of Local Governments and Intergovernmental Fiscal Relations which held in Ohrid, in August 2015 and focused on property taxation in SEE. A novelty in this edition is chapter on gender mainstreaming in fiscal decentralization.
Download the Report

English language
2016 Fiscal Decentralisation Report
Romanian language
2016 Fiscal Decentralisation Report-Romanian language