NALAS co-organized a seminar on Gender Equality and Human Rights of LGBTI Persons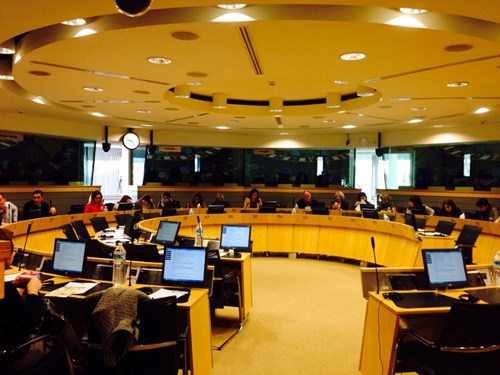 26/11/2014
From 24-26 November 2014, in Brussels, NALAS co-organized a seminar on Gender Equality and Human Rights of LGBTI Persons. This is the sixth NALAS activity implemented in cooperation with the Local Administration Facility (LAF), the Technical Assistance and Information Exchange (TAIEX) instrument managed by the Directorate-General Enlargement of the European Commission and the Committee of the Regions.
Some 40 participants, representing municipalities from Western Balkans and Turkey took part in the seminar which introduced them to the EU policies and programmes related to equal treatment of men and women and fight against discrimination and Rights of LGBTI citizens. Also, the seminar provided the opportunity to discuss the latest developments in the field of gender equality and antidiscrimination of LGBTI people at the EU level. Important aspect of this seminar was the exchange and networking opportunities among the participants and with other European-level institutions active in this field.
The seminar provided general information on the functioning and decision-making of the EU, but also covered: the EU Charter of Fundamental Rights; Directive 2006/54/EC of the European Parliament and of the Council on the implementation of the principle of equal opportunities and equal treatment of men and women in matters of employment and occupation (recast); Council Directive 2004/113/EC implementing the principle of equal treatment between women and men in the access to and supply of goods and services.
Participants benefited from the rich experiences of speakers from the European Commission, Council of Europe, Committee of the Regions, Council of European Municipalities and Regions, the European Institute for Gender Equality and ILGA-Europe. Also, they learned about the best practices in gender equality and protection of human rights of the Netherlands and Malta, as well as the City of Ljubljana, Slovenia.
To see the seminar Agenda: Agenda-LAF seminar on Gender and LGBTI rights.pdf