Member LGAs committed with NALAS to assume a key role in the EU and BMZ/GIZ funded Covenant of Mayors for Climate and Energy for the Western Balkans and Turkey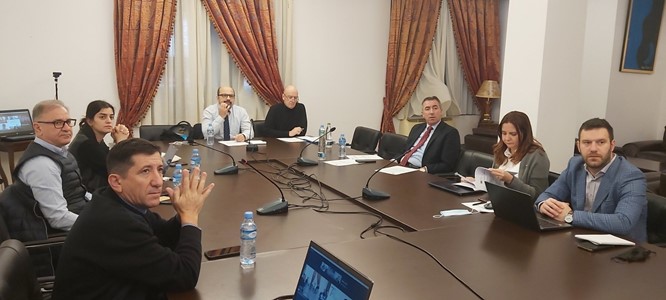 27/12/2021
A meeting of NALAS member LGAs from the Western Balkans and Turkey was held in Tirana, Albania and online on 24 December 2021, to discuss the involvement in the Covenant of Mayors (CoM) for Climate and Energy for the Western Balkans and Turkey.
Now that the idea for the Covenant of Mayors for our region finally becomes a reality, after lagging behind the rest of Europe for more than a decade, NALAS member LGAs urge the Network to mobilise and operationalise the CoM supporting structure with no delay. NALAS and its member LGAs see a great potential to lead the Covenant of Mayors growing into a strong political movement in the region.
To ensure the success and the long-term sustainability of the initiative, NALAS member LGAs asked for a tailored help-desk managed by NALAS Secretariat and supported by NALAS member LGAs, that provides not only information, but also capacity development, technical assistance, networking, peer exchange, promotion of the CoM idea, advocacy and lobbying, both at regional and at national level.
Since 2008, NALAS and its Energy Efficiency Task Force have been promoting the idea of the Covenant of Mayors and together with NALAS partners: Energy Cities, the Council of European Municipalities and Regions and the Energy Community, lobbied for opening of Covenant of Mayors Office (CoMO) for South-East Europe, which will be led by NALAS, with the support of its partners. For ten years now, NALAS has been an official supporter of the Covenant of Mayors, mobilising and supporting SEE municipalities to attain the Covenant of Mayors' objectives. NALAS has been leveraging its political power, advocacy, communication and networking activities to promote the Covenant of Mayors initiative and support the commitments of its signatories.