Local and regional governments' Manifesto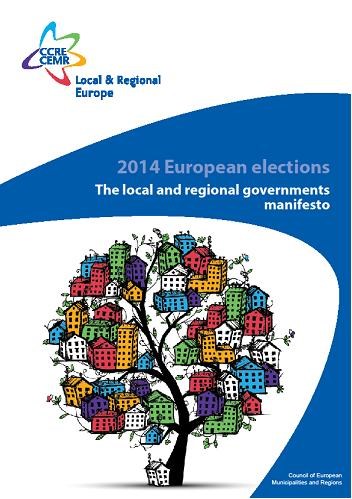 27/03/2014
n light of the elections for the European Parliament in May 2014, local and regional governments have adopted a Manifesto outlining nine proposals for an EU that puts a higher priority its citizens, cities, municipalities and regions.
The Manifesto was adopted by the Council of European Municipalities and Regions (CEMR) and its 57 associations of local and regional governments. The Manifesto is a 24-page document that covers many important areas, ranging from employment and social priorities to public services and cohesion.
CEMR and its member associations also produced a introduction video to the Manifesto. It is addressed to the European institutions and proposes a way forward calling for closer collaboration among all elected representatives – local, national and European – to ensure that EU policies meet the needs of the citizens.
To download the Manifesto:
CEMR Manifesto
To view the Video