Gender Equality in the Focus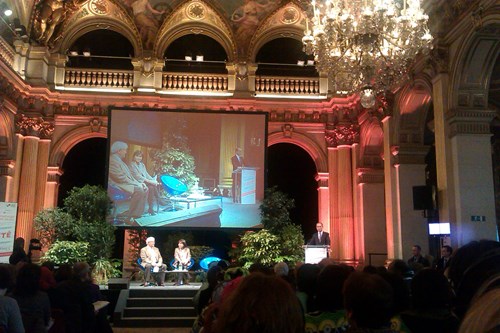 30/01/2013
Over 300 local elected women and partners from around the world including NALAS, gathered on 30 January-1 February 2013 in Paris at the Global Conference of Local Elected Women: Gender Equality, a Priority for Global Development. They proclaimed the "Paris Local and Regional Governments' Global Agenda for Equality of Women and Men" to contribute to ensuring that the participation of women in all fields (politics, economy, financial and human development) and in particular in local decision-making, becomes a priority to the Global Agenda Post-2015.
The conference was hosted and opened by Mr. Bertrand Delanoë, Mayor of Paris and UCLG Founding President of Honour, and Ms. Anne Hidalgo, 1st Deputy Mayor of Paris and Chair of the UCLG Standing Committee on Gender Equality. Structured around three main topics: participation of women in local decision-making, the role of women in innovative financing and access to basic services, and safer cities for women, the conference brought experiences and thoughts of women mayors from all continents.
The Conference was organized by join effort of UCLG, CEMR and Metropolis, and supported by other organisations of the UCLG network.