External Consultant Services Request – Urban Planning Expert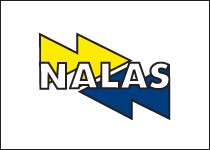 04/11/2010
NALAS is currently looking for External Consultant services for the project The Comparative Analysis of the Legal Frameworks for Urban Planning in the Different Member States of NALAS – II Phase. He/she should provide support to the Standing Conference of Towns and Municipalities (SCTM) and NALAS in the implementation of the aforementioned project. In the period defined by the Terms of Reference (ToR),  the Consultant will provide temporary technical assistance to the SCTM and NALAS Task Force on Urban planning by providing the following services:
Preparation and participation in project expert meetings (2 events, first scheduled for 4-6 November, 2010 in Belgrade)
Leading the Project Expert Team with various tasks determined in the ToR.
Please send your CV to NALAS (garthley@nalas.eu) and SCTM (klara.danilovic@skgo.org) until October 29, 2010. Please refer to the ToR for further details on the announced job
Terms of Reference (.pdf)