European Congress on Citizenship and Twinning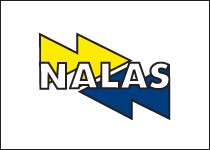 27/10/2011
The European Congress on Citizenship and Twinning organised by the Council of European Municipalities and Regions – on the occasion of its 60th anniversary – and the Association of Polish Cities, with the support of the European Commission, took place from 29th September to 1st October at the City of Rybnik's invitation (Poland).
This event, organised in the framework of the Polish Presidency of the European Union, was a great success and brought together over 300 local and regional elected representatives, as well as civil society and twinning representatives from 28 countries – from Europe as well as other continents.
For a number of years, CEMR has been working in close cooperation with the European institutions in order to facilitate the implementation of the "Europe for Citizens" programme and adapt it to the needs and requests of local and regional authorities and European citizens. Faced with the current crisis, the EU should provide the means necessary to renew contact with its citizens and restore confidence. In view of this, it is imperative that the 2014-2020 programming have a strong and adapted instrument allowing for the development of a conscious European identity, for the promotion of tolerance and mutual understanding between citizens and encourage their participation in European construction.
Citizens of Europe – final declaration of the European Congress on Citizenship and Twinning