BACID III Report "Empowering Progress: Unveiling the Digitalization Maturity in Western Balkan and Moldova Local Governments with Best Practices and Potentials"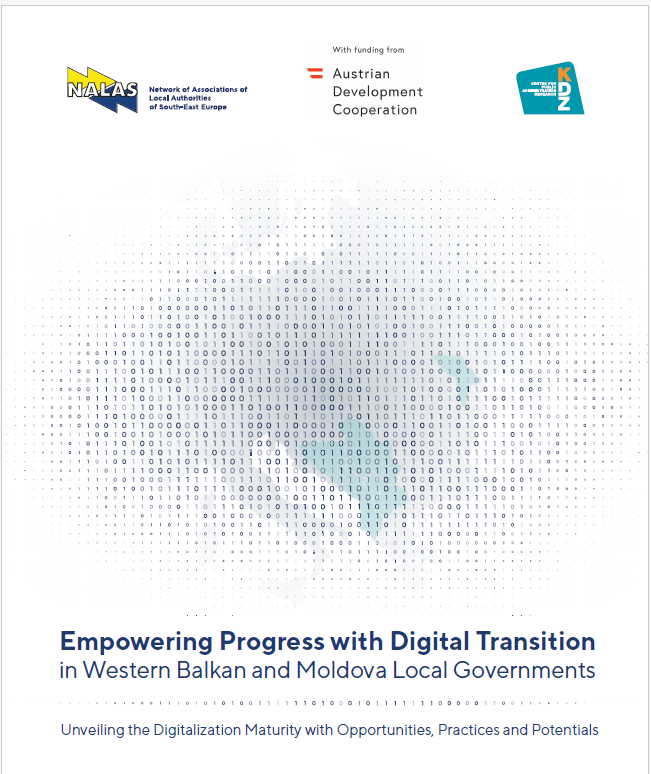 10/11/2023
The path to effective digital transformation is paved with collaboration, insights, and innovation. In this spirit, the BACID III Project funded by Austrian Development Agency (ADA), has brought together Network of Associations of Local Authorities in South-East Europe (NALAS) and Centre for Public Administration Research KDZ as well as members from NALAS Digitalization Working Group to unveil the progress and transformative potential of Digitalization on Local level in the Western Balkan 6 and Moldova.
In an age where digitalization is reshaping the landscape of local governance, the BACID III Project has introduced the report that offers valuable insights and analysis on the subject of digitalization within the context of local government. This report is a roadmap to a future where local governments are digitally empowered, citizens are engaged, and services are efficient. It offers valuable insights for Local Governments, central governments, and the European Union to support and shape the digital transformation at the local level.
Key Highlights
This comprehensive report shines a light on multiple facets of digital transformation, including the current state at local level, potential for advancement, challenges, and best practices. It navigates through sectors like the infrastructure and connectivity, e-governance, cybersecurity, and open data, providing a holistic understanding of the digitalization landscape. It also addresses the significance of workforce skills, financial resources, and multilevel governance in this evolving ecosystem.
In conclusion, this report serves as an inspiration of progress, uniting diverse stakeholders to create smart cities and deliver improved citizen-centric services. By fostering cross-regional learning and collaboration, we can reveal the true potential of digitalization, ensuring the prosperity of society as a whole. The future is digital, and this report is the key to unlocking its vast potential.
Click here to download the report.