Call for Sustainable Destinations Top 100: "Destinations of Future Generations"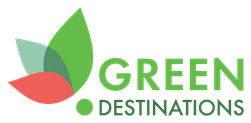 08/06/2016
NALAS invites municipalities and destinations from South East Europe to apply for the competition 2016 Sustainable Destinations Top 100. The competition was launched at ITB Berlin, the world's largest tourism trade market as a unique opportunity for ambitious destinations to strengthen their profile in the field of responsible and green tourism. The overall theme of the Top 100 in 2016 is – "Destinations of Future Generations". Municipalities and destinations are invited to download the Nomination and Registration Form  from the website and send it to top100@greendestinations.info.
All destinations with a clear focus on sustainable tourism are invited to apply and the awarded destinations will be selected in a formal procedure by an international Selection Panel. The evaluation will be based on core 15 criteria according to the Green Destinations Standards as defined by the Global Sustainable Tourism Council. These criteria are also recognized components of the NALAS methodology "Green Destinations South East Europe".
The 2016 Sustainable Destinations Top 100 is an initiative of Green Destinations, TravelMole.com, Vision on Sustainable Tourism, and the Destination Stewardship Center which are global players in the promotion of tourism sustainability. Partners for South East Europe are Good Place, The City of Ljubljana, the Association of Towns and Municipalities of Slovenia and NALAS.
The results of the competition will be announced during the Global Green Destinations Day, held on 27 and 28 September 2016 in Ljubljana, Slovenia, a city that kept its historic core attractive and well preserved, and was elected by the European Union as European Green Capital 2016.
Deadlines and and procedure
1 July: last chance for new destination nominations.
15 August: winners will be notified and invited to the announcement ceremony.
28 September: announcement of winners
NALAS guidelines for applications for download:
NALAS Guidelines
Please address the leaflet for more detailed information on the competition, application process and awards.