Call for Regional Gender Expert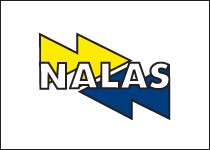 31/07/2019
NALAS is seeking for competent Regional Gender Expert which assignment objective is to support and contribute towards implementation of the activities of the project "Promoting E-learning and regional knowledge base development on Gender Responsive Budgeting".
Application Procedure
Interested candidates are asked to send:
CV,
Cover Letter that responds to all requirements of the section "4. Required Skills and Experience" of this ToR.
Please provide concise description, one paragraph for each of the bullet points from the section 4 that correspond to your CV.
Financial Offer shall specify gross amount per expert-day in EUR, as well as the total amount expressed in EUR.
The applications that include CV, Cover Letter and Financial Offer shall be sent in one e-mail, but in separate pdf files to info@nalas.eu with subject line of the e-mail massage as follows: Regional Gender Expert NALAS
The deadline of application is 16:30; August 27, 2019.
ToR Regional Gender Expert