Call for IT services for upgrading the SWIS and CFM tools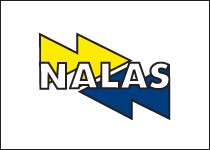 16/11/2015
NALAS is seeking for a competent IT Company for provision of IT expertise for upgrading and reengineering of the web-based CFM tool, as well as upgrading of SWIS.
The objective of the assignment is to re-engineer and web-enable the Cost and Finance Model (CFM) which will include revising the current architecture and functionalities, as well as to add new functionalities in accordance to the recommendations from the RoR of the Regional Expert.
In addition, the IT Company shall revise the current architecture of Solid Waste Information System (SWIS) and to apply the recommendations of the RoR and thus re-engineer the model.
The level of effort anticipated for the assignment is 50 person days which will cover all the activities and tasks required for the successful completion and delivery of the consultancy. The consultancy is expected to be undertaken during the period 5 December 2015 to 5 February 2016.
Deadline for submitting offers:  30 November (Monday) 2015, 16:00 (CET).
For all the details of this call, please reffer to the documents below:
ToR for improvement of SWIS and CFM
Report-recommendations
CFM User Manual
SWIS User Manual
CFM MS Excel Spreadsheet
SWIS MS Excel Spreadsheet