Call for a Regional Expert in SWIS and CFM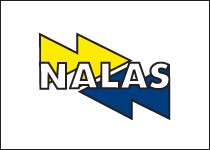 04/05/2015
Within the project "Solid Waste Data Collection in SEE" and its second component, development of recommendations for upgrading SWIS and CFM tools is anticipated.
NALAS will develop recommendations for upgrading SWIS and CFM tools, based on the practical implementation of SWIS and CFM tools during the campaigns of solid waste data collection and analysis by project partners in 16 pilot municipalities in Macedonia, Serbia, Montenegro and Bosnia and Herzegovina.
Therefore, NALAS is seeking for a competent Regional Expert on SWIS and CFM who will provide measures for improvement of the tools.
The tasks and activities described within the ToR and the production of the expected outputs are envisaged to take place between 15 May 2015 and 31 July 2015.
The interested candidates are required to send the following documents in English:
Cover letter that clearly states motivation with explicit explanation of the qualifications for the position and tasks described within this ToR;
Personal CV including past experience in similar projects; and
Financial offer specifying the gross amount per man-day in EUR.
Applications will be accepted by e-mail at: info@nalas.eu
The deadline for submission is 16:00, Monday, 11 May 2015.
Please refer to the full ToR:
ToR-Regional Expert SWIS and CFM