Call for a regional expert for developing a Methodology for Good Governance Benchmarking on Water and Sanitation Sector in SEE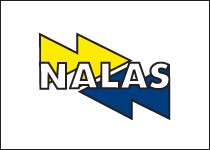 14/10/2016
Title of ToR: Methodology for Good Governance Benchmarking on Water and Sanitation Sector in SEE.
In order to provide systematic and structured data collection of the good governance aspects within the water and sanitation sector in SEE region, NALAS is seeking for a competent Regional Expert who will develop a Methodology for establishment of the Benchmarking on Good Governance in Water and Sanitation Sector in SEE, including necessary indicators as well as the template for the regional report.
Application procedure
The interested candidates are required to send the following documents in English:
Cover letter that clearly states motivation and qualification for the position and tasks described within this ToR for each of the points given within the section "Required Skills and Experience".
Personal CV including past experience in similar projects, and
Financial offer shall specify gross amount per man-day in EUR.
Applications will be accepted by e-mail at: info@nalas.eu.
The deadline for submission is 16:00, Friday, 21 October 2016.
For all the details, please refer to the full Terms of Reference:
ToR-Methodology for Good Governance Benchmarking on Water and Sanitation Sector in SEE