15th URBAN Fair in Istanbul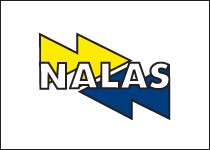 05/12/2011
the 15th URBAN 2011 Fair  will be held on 15-18 December 2011 in Istanbul/TURKEY. The URBAN 2011 on Municipal Necessities, Urban Furnishing, Landscaping, Sport Facilities and Equipment Fair will be organized at TÜYAP Fair, Convention and Congress Center Büyükçekmece-İstanbul/Turkey,  to display recent developments in contemporary urbanization.
The organisers of URBAN 2011 Fair are ready to offer free hotel accommodation and transfers within Turkey territory for a certain number of mayors from abroad who would visit the Fair.
With the participation of national and international representatives URBAN 2011 will be the stage of professional conferences and seminars between 16-17 December  2011 organised by the Union of  Municipalities of Turkey and the Union of Municipalities of Marmara. The Fair, may be visited from 10:00 am to 19:00 pm on 15-17 December 2011.
Organised by TÜYAP Fair, Convention and Congress Centre in cooperation with the Union of Municipalities of Turkey and with the support the Union of Municipalities of Marmara, URBAN 2011 is once again expected to attract a lot of interest from the sector professionals. The needs of Municipalities for Construction Machinery & Vehicles, Urban Vehicles, Commercial Vehicles, Landscape, Building Automation, Waste Management Technologies, Transport and Traffic, Outdoor Advertising, Bus Stations and Terminal Riggings, Software, Related Associations, Leasing and Insurance Companies and Professional Publications will be under the same roof.
For participation request please contact:
Mr.Tomris Ürgenç – Promotion and Public Relations Coordinator e-mail: tomrisurgenc@tuyap.com.tr
Please also inform UMM on the e-mail address: iskender.gunes@marmara.gov.tr